5 Ways to do Halloween on a Budget
Payday is great and all but when a major holiday comes around, typically you find yourself short on change. At least we do! Nina Blanco shared some frugal tips for this Halloween.
1. Make your own costume
The best part about Halloween is seeing all the creative costumes people come up with. Store bought costumes are convenient but if you start planning early enough you are sure to come up with something eye catching! DIY a costume using pieces of clothing you ALREADY HAVE in your closet. And don't worry about needing new shoes. NO ONE is looking at your shoes on Halloween. If you need some costume inspiration CLICK HERE for 5 Relevant AF Costumes you can rock this Halloween
2. Never pay full price
Going to the big brand stores is always SO tempting but also very unnecessary. If you need something for your costume that you don't already own get THRIFTY. Seriously, go to the thrift store! Most thrift shops have their own section dedicated to Halloween! But don't leave out the rest of the store. There is always a hidden treasure waiting to be picked up by you. Multiple shops means the possibilities are endless.
If you MUST go to a big brand store find coupons online first!
3. Costume Swap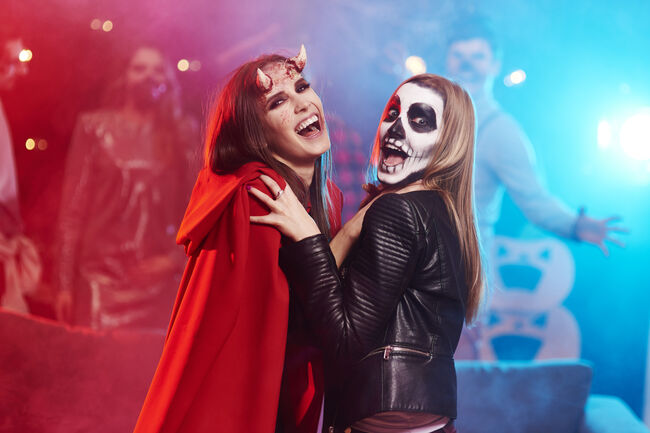 Finding a new costume every single year is a hassle. If you need a new costume because you wouldn't be caught dead in the same thing twice, swap out your costume with a friend! If you're anything like me, you still have every single Halloween costume from at least, the last 5 years somewhere in a storage bin or under your bed. Your friends are the same way! Take advantage of their hoarding skills and borrow a costume they had from a few years ago. They've only worn it once so it's probably already clean and it's FREE!
3. Decorations for a dollar
If you haven't been to the dollar store lately you are MISSING OUT!! You'd be surprised at how much home decor they have dedicated to Halloween. If you're throwing a party or just want the house to feel a little spooky get there ASAP. Decorations are always first to be snatched up at the Dollar Store and when they're out, they're out. If you need some DIY decor inspiration, pinterest is a great resource.
4. Say NO to Chocolate
Bottom line is chocolate candies are more expensive than sugar based candies. If you're pinching pennies but still need to get candy for the neighborhood kids, buy them everything but chocolate. But let's get real… what is Halloween candy without some chocolate?! Buying in bulk is a great value. Buy early and you'll still have plenty left over for the kid next door (after you've enjoyed some first).
5. Get Ready for next year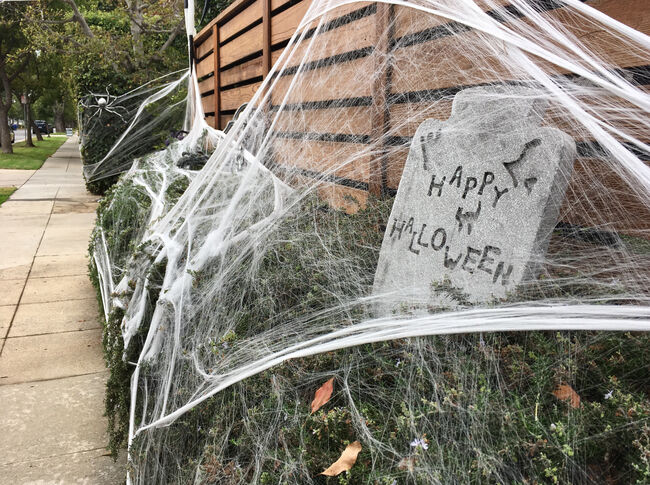 Next year will be here in 365 days so get ready by saving what you already have! You're probably gonna be in this same exact situation so why start over? Start a storage bin for your decorations and costumes. If you don't have the space for a storage bin… just like your Halloween candy, shove it in a bag and forget about it in the corner of your closet for next year.
BONUS TIP:
The SECOND November 1st hits, stores are scrambling to get all this Halloween stuff OUT. This is my favorite part of Halloween... the sales!! The initial sales start at 50% off, and the discounts get steeper as retailers become desperate to get rid of anything remaining.

Nina Blanco
Want to know more about Nina Blanco? Get their official bio, social pages & articles on 95.7 The Party!
Read more